I bought some new shoes today! I wasn't meant to but they were £10 from new look. My friend thinks white shoes are trashy but even she agreed these were cute, so I wore them for a bit today.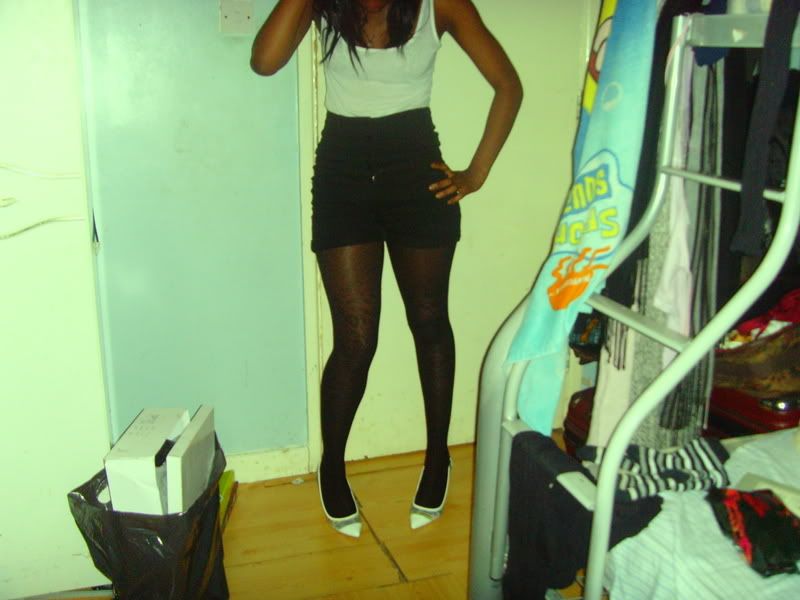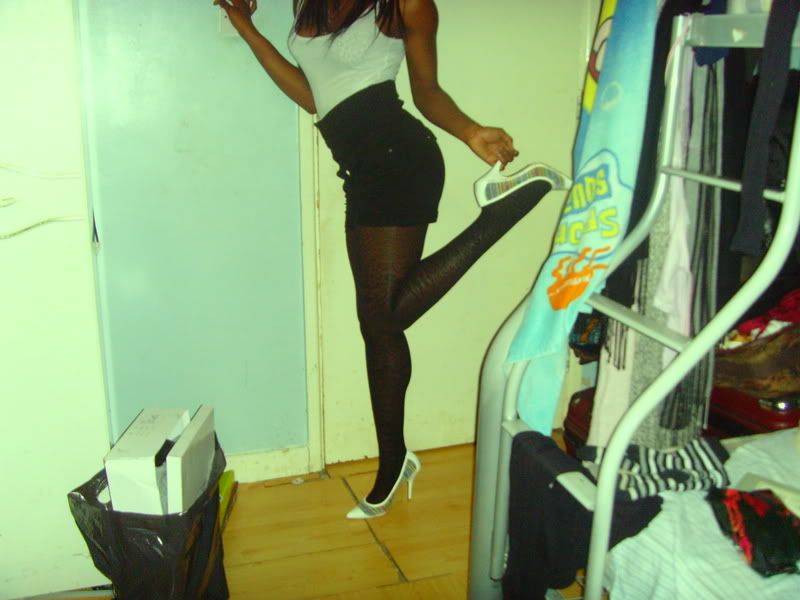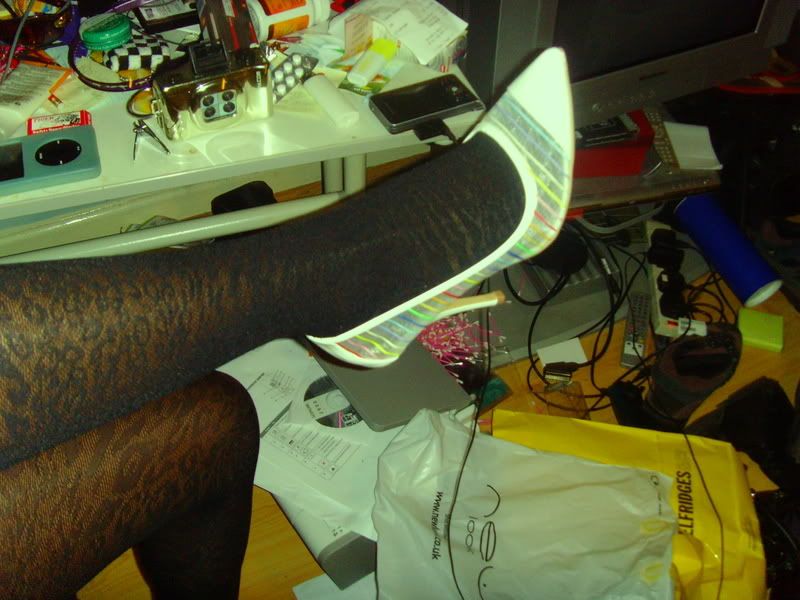 I'm loving the highwasted shorts, I'm not sure they even flatter my figure but oh well, I wore it last Friday to go see My Sister's Keeper. Sad stuff.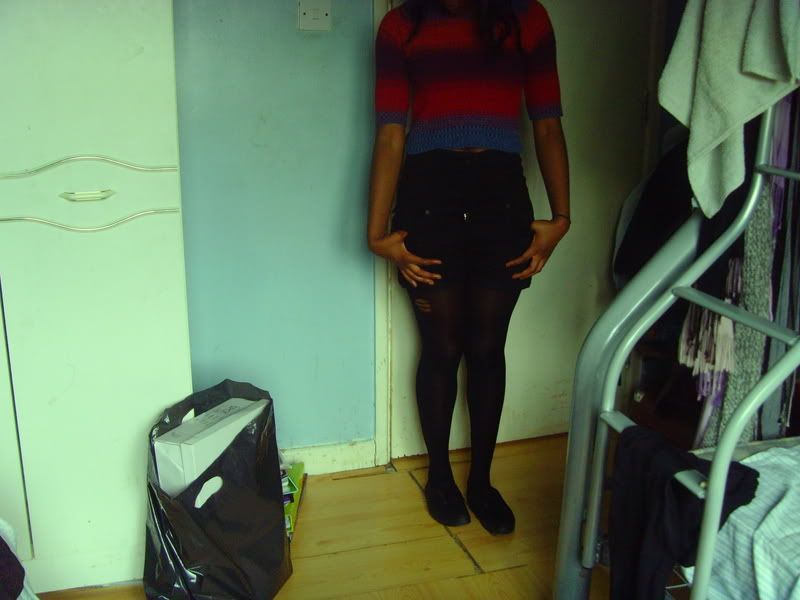 See the bag with the white box? New gladiator type things, I'm not a fan of them but mother really likes them. Yet to unravel them (as you can see from todays pictures) as the U.K weather has gone downhill again.
Oooh and a belated birthday present
Blood orange with vodka, it's niice. My friend took me to Selfridges and I got to taste and it's personalised! And I can always take the bottle back and re-fill it.
I got my tongue pierced yesterday. I'm actually getting used to it now. Sucks that I can't eat but today I managed to eat every single chip because I was tired of starving!